Nessie number 1 was knitted for my son's first Christmas. He's a lovely traditional Nessie with a dark green hide and lovat belly. He's generally found swimming around D's bedroom or waiting patiently at the foot of the cot.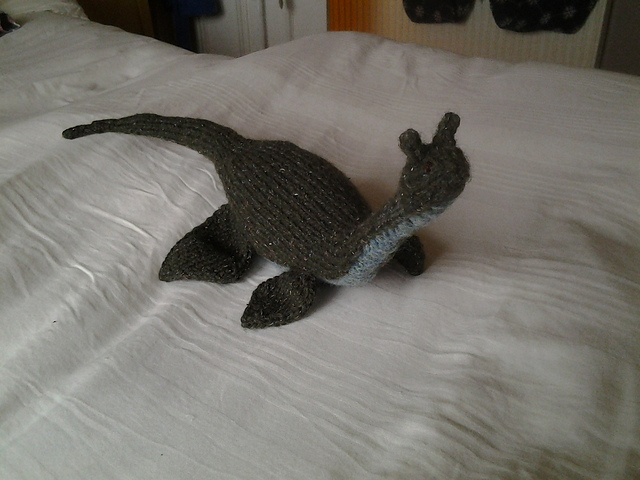 I suspect Nessie number 2 is an entirely different breed. Knitted for my daughter's 4th birthday (because she saw D's Nessie and wanted one of her own), she's an individual sort of reptile with a purple hide and lime green belly. Apparently she might fly!
For both Nessies' the pattern is
Loch Ness Monster
by Hansi Singh. It's beautifully written and the construction and shaping are lovely. I knitted them on 4mm needles. The traditional one uses New Lanark Aran yarn and the individual one uses Drops Big Merino.